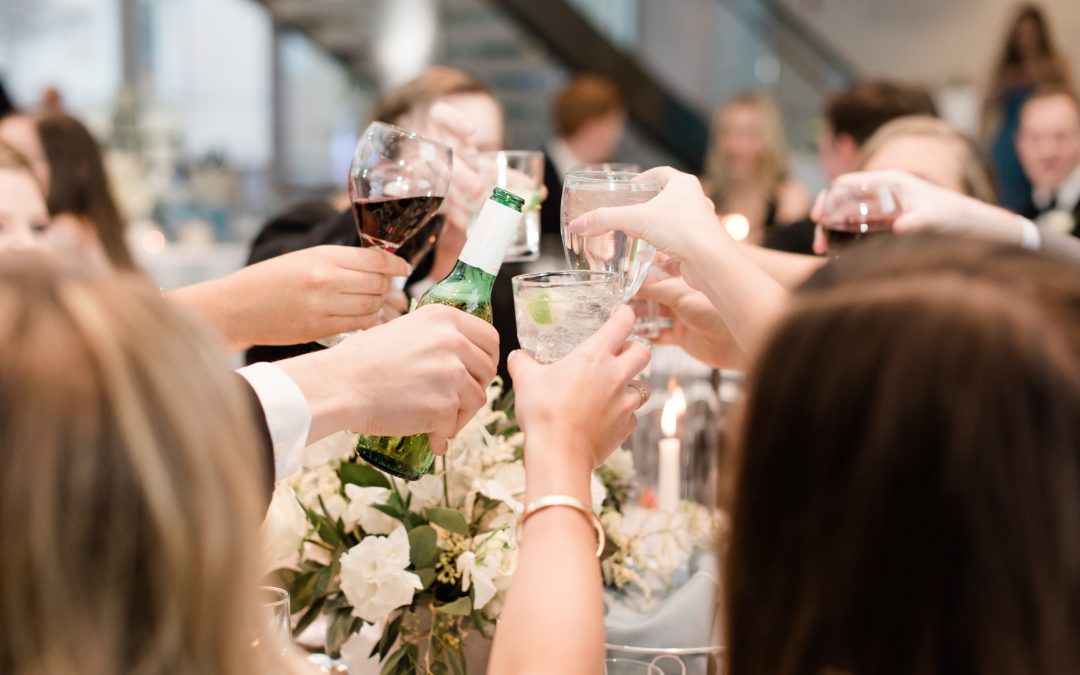 Whether you are planning a social celebration or a corporate gathering, there are many factors to consider to ensure the success of your event. One of the most important (and memorable) aspects of an event are the catering logistics, which includes food preparation, service, and — of course — style. Serving and enjoying great food is crucial to your guests' experience, and figuring out where to start can quickly become overwhelming.
From determining an ideal venue layout to selecting the perfect menu, here are 5 helpful planning tips to ensure an excellent catered event.
1. Hire a Dependable Caterer and Event Staff
This first one may seem obvious, but we can't stress enough how important it is to hire a vetted, reputable catering service with experienced event staff that knows the ins and outs of your venue. At The Cable Center, we work with many Preferred Vendor Partners that are top-notch professionals in the industry. They execute exceptional catering and beverage services for a wide array of clientele and event types. Be sure to ask your venue and/or planner to offer their list of preferred vendors — their experience and relationship with your venue, as well as their familiarity with the space, will make all the difference.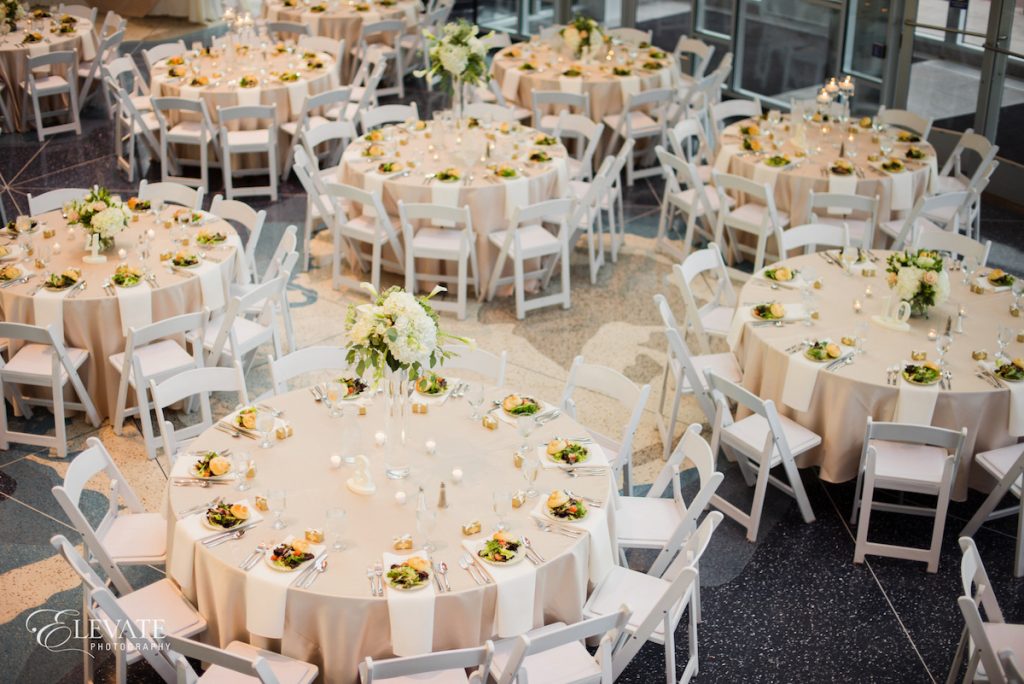 2. Consider Venue Layout when Choosing a Catering Style
There are many catering and service styles to choose from, including buffet style, grazing stations/heavy appetizers, plated service, family style, and even chef catered stations. When deciding which style fits your event's needs, think about the venue's space and what it lends itself to. For example, The Cable Center offers a large ballroom area that works expertly with a seated service because there is room for many tables and a large number of people. Guests can comfortably stay seated and have their meal brought directly to them. Or, there is also room for buffet stations, which offer guests the opportunity to serve themselves and file through various stations in an efficient manner. Additionally, think about how different areas at your venue can accommodate a cocktail reception and/or appetizer stations. Allowing guests to mingle and snack before flowing into another space for dinner service can be both elegant and fun!
3. Plan a Service Style that Fits Your Timeline
"Timing is everything." This is especially true when determining the menu and meal service for a catered event. It's important to choose the type of meal and menu options that best suit the allotted time your guests have for the meal or event. Catered buffet meals usually are completed in about 1 hour and allow guests to pick and choose the food items that they will enjoy. When planning a sit-down or plated meal during your event, allow at least 1 ½ to 2 hours for full meal service. Cocktail receptions require a minimum of 1 hour before dinner to allow guests to socialize and enjoy light fare and beverages. Corporate working breakfasts or lunches require food menu items that can hold up for longer periods of time without ruining the integrity of the food.
4. Ensure Your Catering Service can Accommodate Guest Count
After coordinating the appropriate room layout and planning out your catering timeline and service style, it is crucial that your vision accommodates your guest count. For smaller events, consider options where guests are given a plated service because it requires less staff to make their rounds. For larger events, buffet stations are a great option because several stations can be set up at once and guests can move through the buffet efficiently. Check out our blog post, Choosing the Best Service Style , for more ideas and inspiration. The sky's the limit!
5. Be Creative, Think Seasonal, and Let Presentation Speak for Itself!
This is your opportunity to choose cuisine and foods that connect to your personal taste and style! Don't be afraid to get creative, ask the chef for suggestions, and think outside the box. Take into consideration the food items that are available during the season at hand and plan menus and dishes using fresh, local ingredients. Finally, presentation is everything. When food is beautifully presented, your guests will be dying to try it! Crisp and clean linens, dazzling cutlery, glittering glassware, and show-stopping décor all come together to make your catered event delectable.