Being a part of the events industry has only increased our obsession with flowers! We are surrounded by gorgeous bouquets, centerpieces, and floral installations year-round. But there is something to be said about summertime in Colorado and the plethora of beautiful blooms during this season. This week we are featuring an article from local floral design company, Yarrow & Spruce, who serve the bounty of Colorado's generous flower growing season to clientele of the west side of Denver and the mountain community. From full-service special event florals to private floral classes, Yarrow & Spruce brings the expertise, knowledge, quality, and joy to floral design!
Colorado has it all
Stunning mountain views. Dense forests of spruce and aspens. White sand dunes. Red rock canyons. Urban skylines. Blue-bird days of endless sunshine. Picturesque forests flocked in snow. With our diverse scenery and seasonable climate, it is no surprise that so many couples decide to plan their wedding in Colorado literally any day of the year. That being said, peak wedding season in the Centennial State is May through October when the temperatures are warmest and when flowers are at their peak.
Keep reading to learn more about some of Yarrow & Spruce's favorite locally sourced summer blooms!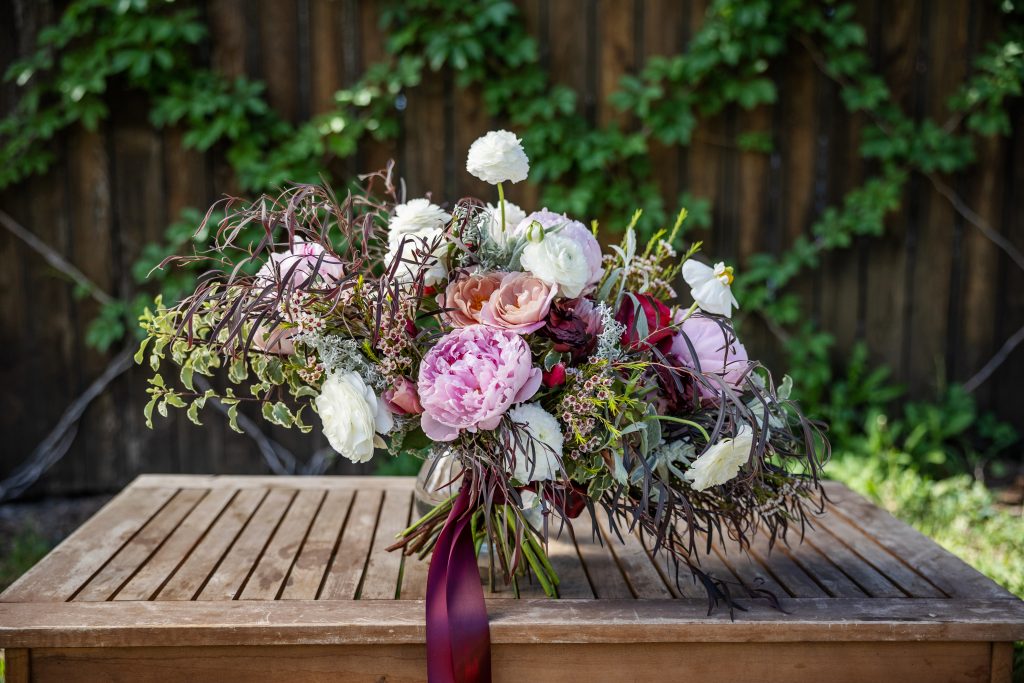 Peonies
An absolute crowd pleaser, these beauties do not disappoint with their endless petals, large size, and sweet fragrance. Peonies are available mid May through early July, in white, coral, shades of blush, fuschia, and burgundy. Two of our favorite varieties are Coral Charm and Claire de Lune.
Ranunculus
One of our favorite flowers at Yarrow & Spruce, ranunculus are a long lasting cut flower with velvety petals, making them a stunning addition to wedding florals! Given their hardy nature, they are a great bloom for boutonnieres and corsages, too. They are available locally mid May through early July, and come in an array of colors. Our favorite is watermelon pink!
Scabiosa
A bountiful perennial, scabiosa adds unique shape and texture to floral designs. Scabiosa is available mid July through first frost, and comes in lavender, periwinkle, light pink, and deep burgundy (almost black). Another cool thing about scabiosa is that when they go to seed, their seed pods add a boho vibe to any arrangement!
Zinnias
While traditional zinnia colors are more bold and primary, softer and more variegated varieties are being produced, and they are stunning! Pale yellow, salmon pink, apricot orange, peach, and bubble gum pink are some of our favorite colors. Zinnias are available late July through first frost.
Dahlias
Dahlias are another one of our favorites at Yarrow & Spruce (it's impossible to pick just one)! They come in a variety of shapes and sizes, and a whole spectrum of colors, making them an absolute dream to work with in floral designs. They are available mid July through the first frost.
Lisianthus
Lisianthus is an underrated flower, in part because the imported blooms aren't great. However, locally sourced lisianthus has a delicate, trumpet shaped bloom with ruffled petals, making them a soft, feminine addition to wedding florals. They are available mid July through September in white, blush, pale peach, and an amazing roseanne "brown".
Cosmos
With their light and airy petals, cosmos are a happy and playful addition to floral designs. In addition to the standard cosmos, double click cosmos have dense, fluffy petals. Cosmos are available early July through first frost. Flower nerd fact, chocolate cosmos actually smell like chocolate!
Anemones
Often mistaken for poppies, anemones are adored for their dark center stamens. With their round shape and intense center, they are an eye-catching focal flower in floral designs. Anemones are available mid May through late June, and come in white, blush, pale purple, fuchsia, and a deep purpley-blue.
This list could go on and on, but these blooms are some of our favorite Colorado-grown flowers!
If you aren't located in Colorado, reach out to a local florist in your area to see what your region is growing. I bet you will be surprised by the local variety available! And if you are in Colorado, reach out to Yarrow & Spruce Floral Company to begin planning your seasonal wedding florals today!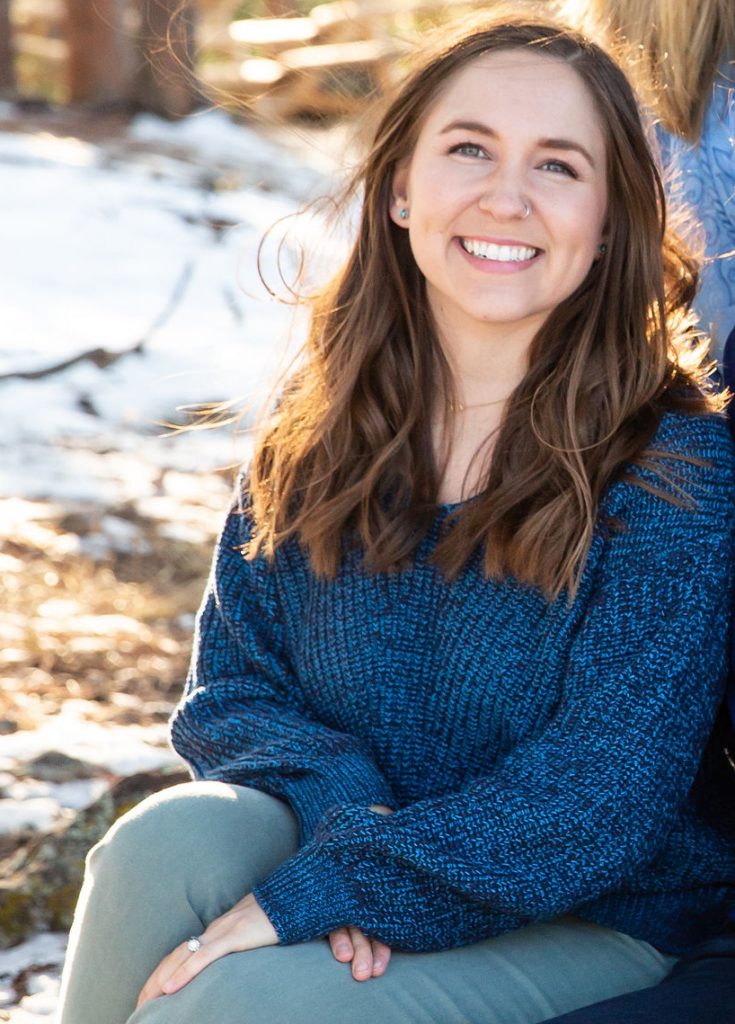 Yarrow & Spruce is owned by Colorado native, Sheilan Hardi Mueller. Her passion for flowers began as a child when she would spend afternoons helping her dad in his garden, and making flower crowns out of dandelions. In 2018 she began working with flowers professionally, and in 2021 she opened Yarrow & Spruce Floral Company to serve the West side of Denver + mountain community. Yarrow & Spruce is proud to work with several local flower farms to not only guarantee clients receive the best flowers, but to also contribute to the community in a meaningful and sustainable way. The Yarrow & Spruce team takes great care to pick out all blooms for every design to ensure the most beautiful and unique designs for your event. We look forward to designing something beautiful for you!

Follow them on Instagram: @YarrowandSpruce