Veronica Java-Nishida
Manager of Events
Veronica is thrilled to be The Cable Center's Event Manager.
With over 8 years of venue experience, she loves the variety of events that are hosted at The Cable Center from weddings to multi-day conferences, making each day unique.
Veronica has a B.A. from Colorado State University in Communication Studies with a minor in Business Administration. She lives in Castle Rock with her husband and enjoys watching football, playing golf, and enjoying the outdoors!
 Email:   [email protected]
Julia Reed
Marketing & Social Media Specialist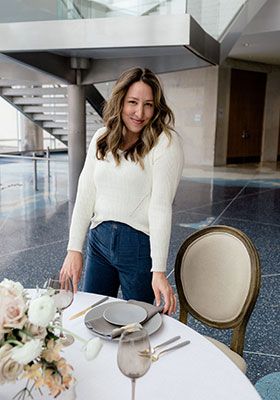 Julia is our Marketing and Social Media Specialist. She finds great joy and excitement in connecting with our incredible events community both online and in-person. Showcasing our unique venue and all the talent that comes together to make an event both beautiful and successful is what she enjoys most about her role.
Julia has called Colorado home for many years now and lives with her husband and two young kiddos in Lafayette. She loves spending time with her family and also loves planning styled shoots with The Cable Center… both keep her busy and creative!
 Email:   [email protected]
CONNECT WITH THE CABLE CENTER
Powered By The Cable Industry, All rights reserved