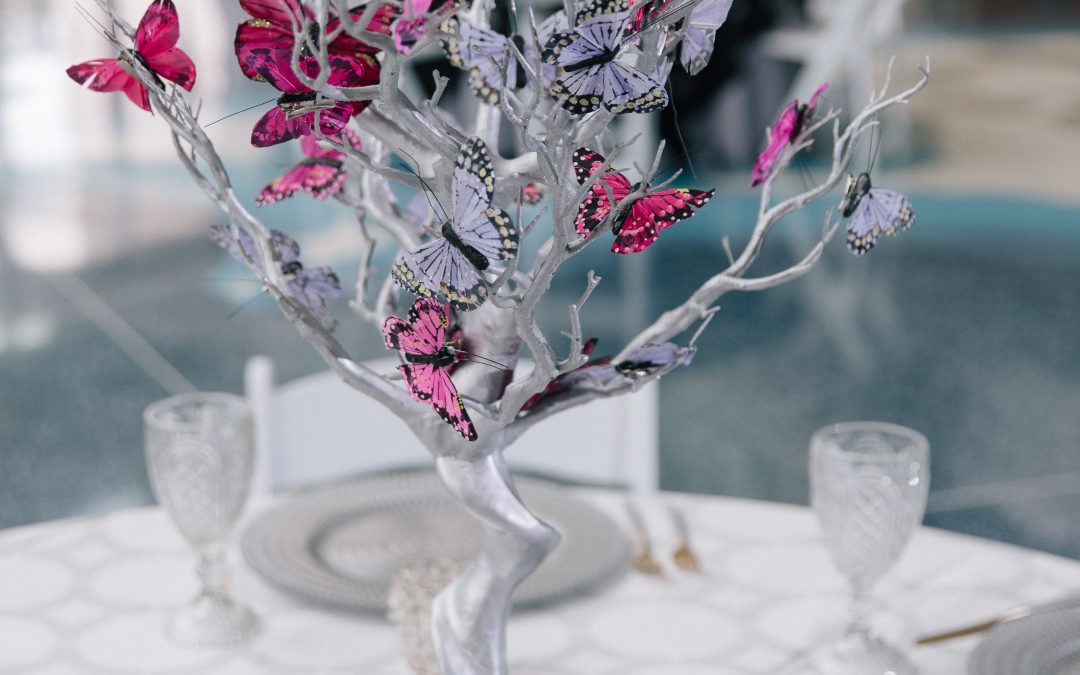 We recently hosted a Mitzvah-inspired styled shoot in our Daniels Great Hall and the fresh, youthful vibe was such a fun throwback to experience in our space! Here's a look at some inspiration from our photoshoot as well as a Mitzvah we hosted last year.
Butterfly Beauty
Butterflies are back! Once a fashion trend of the 2000s (remember butterfly clips?), butterflies are a cute way to add youthful whimsy to your event. The centerpieces flutter with delight and the sparkling glassware adds a bit of elegance to this flirty scape.
Cool and Classy
Pops of red coupled with disco ball and crystal glam really pump up the party vibe with these cool and classy tablescapes, Not to mention, the chic seating area offers an inviting space to relax and soak up all the excitement of the night.
Neon Glow
This Mitzvah we hosted last year really packed a punch with the eye-catching neon glow theme. We loved our client's use of fun, vibrant colors and custom lighting design to achieve their desired look.